First, everyone go over to
Precie's
and send her good health and wellness vibes. She's been out of the blogosphere lately, nursing some health problems and we want her better with a quickness...
She posted just today to tell us what book she was and I decided to take the quiz myself: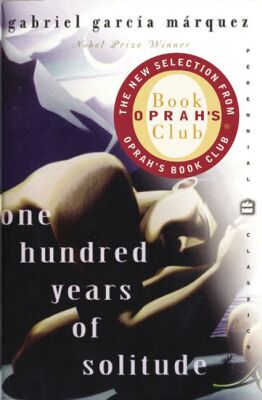 You're One Hundred Years of Solitude!

by Gabriel Garcia Marquez

Lonely and struggling, you've been around for a very long time.
Conflict has filled most of your life and torn apart nearly everyone you know. Yet there
is something majestic and even epic about your presence in the world. You love life all
the more for having seen its decimation. After all, it takes a village.


Take the Book Quiz
at the Blue Pyramid.
Ironic, 'it takes a village' is one of my least favorite phrases, I think it's complete bullshit and it negates personal responsibility... but that could be a long and winding discussion... Anyhoo, what else was I going to post but the results of a silly internet survey thingie... now off to read my horoscope and finish up The Secret... which, by the way, is a revamping of both traditional prayer and old Wiccan / Strehgeria beliefs, but I'll digress...